Judges
on
May 22, 2020
at
11:38 PM
Characters:
Agent Smythe
,
Aquaduct
,
Avienne
,
Buckskin Boone
,
Chad Little
,
Christopher Blok
,
Davey
,
Elf Michelle
,
Hot Ronnie
,
Ifor Griffiths
,
Jagged Princess
,
Jay Burst
,
Jessie Skyside
,
Nixie
,
Ogre Steve
,
Pasta-Lad
,
Porcelain
,
Princess Mab
,
Principal Skewer
,
Relic
,
Speedstress
,
The Edge
,
The Wild Goose
,
Titania
,
White Witch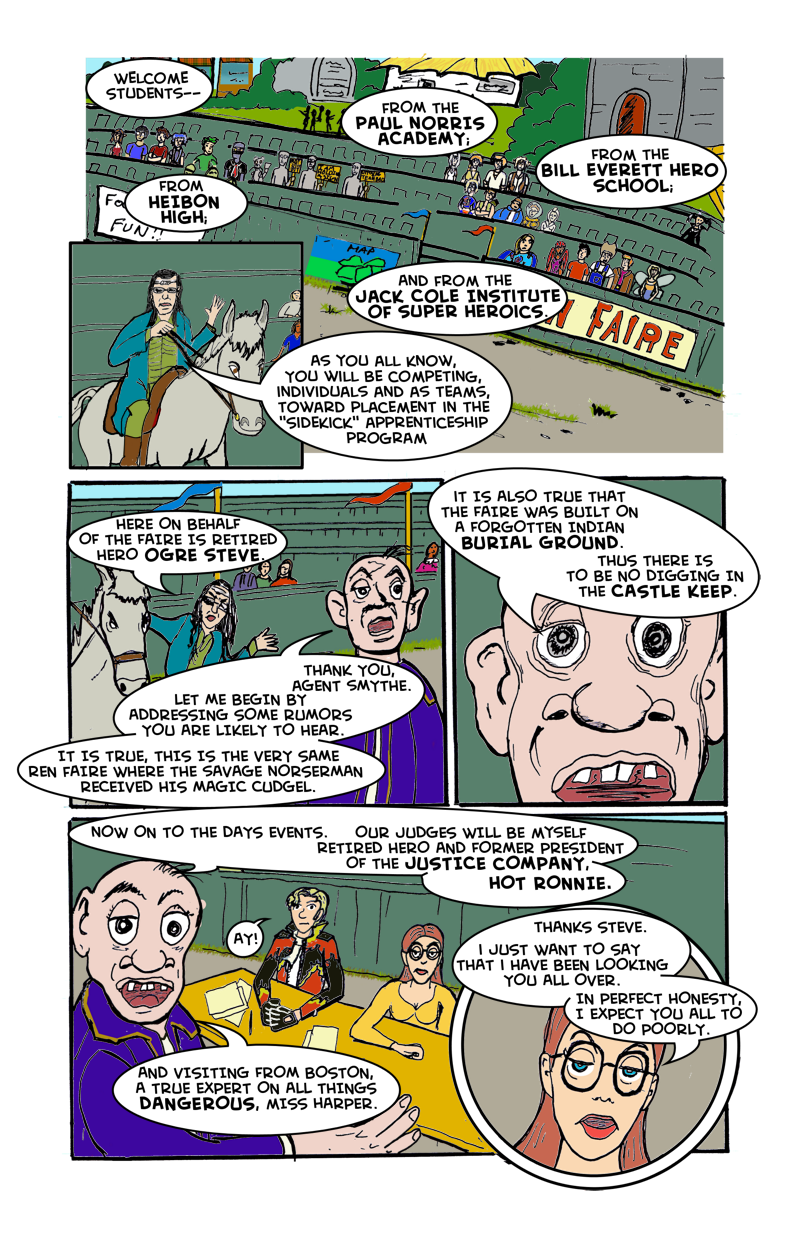 This page was a doozy! We have almost every character in this story featured in the first panel, a herculean task for the team of Rolf Gerdau and Taliesin Reese.
The characters from "Heibon High" were created by Splice from the pages of Broccoli Top. Used with permission.
The characters from "The Bill Everett Hero School" created by Kevin Carpenter and Rhys, designed by Rhys, Gerdau, and Brian Lue Sang.
The "Paul Norris Academy" created by Rhys, designed by Rhys and Gerdau.
Miss Harper was created by Amanda Hardy, and used without permission. She is really hard to get hold of. Here's hoping she doesn't mind.
And, hey, if you want to know more about the Savage Norseman's origin, check THIS out for a mere $.50!