Country Kitchen Denouement
on
April 10, 2020
at
11:18 PM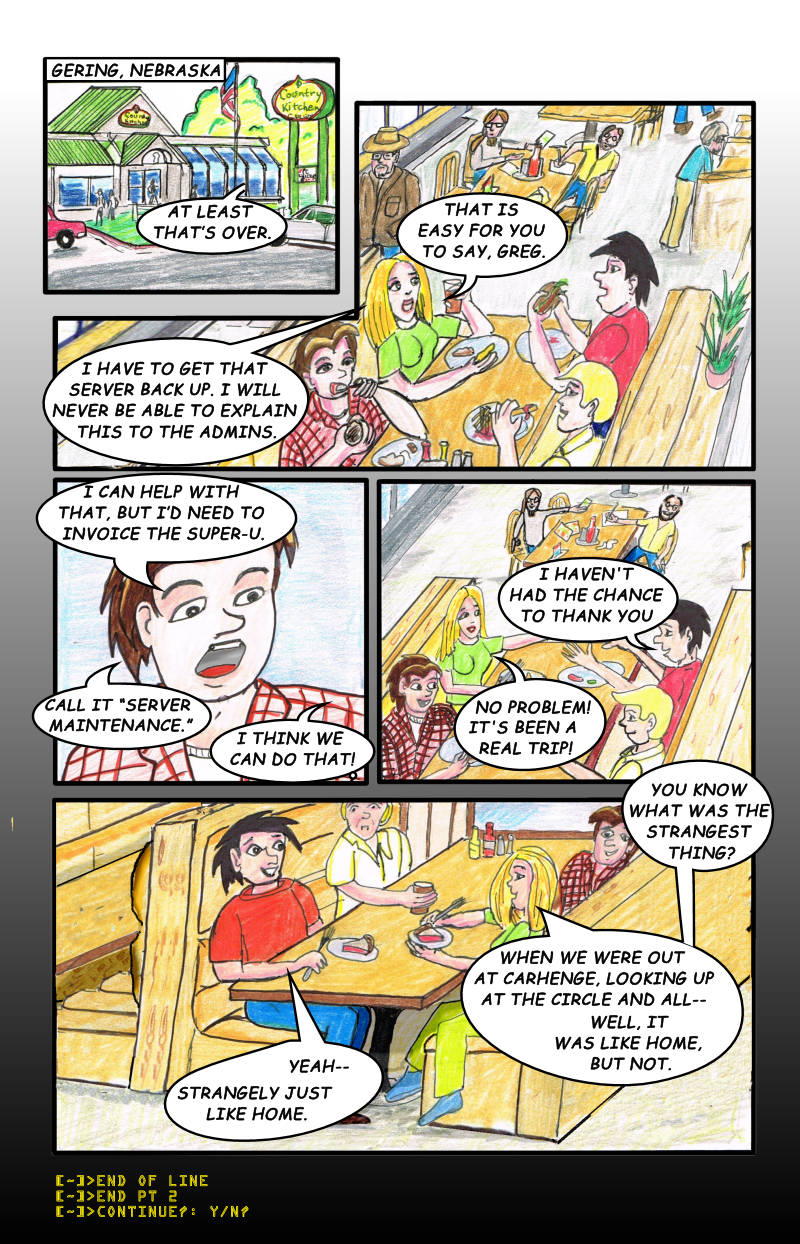 And this ends our great Cortland crossover and our middle chapter in Chad's search for his mother's history. We have really enjoyed this one and hope you have all as well.
If you want to follow Cortland were he is headed next, click here or here!
This page is also special for me, because it ends where Ideal Comics began–At Country Kitchen in Gering, July of 2005! Art by Rolf Gerdau and words by Rhys!
Special thanks are in order for Matt Johnson, Josh Sortelli, Darby Wilson & Martin Gilmore, Simon Shepherd, and Chris Lawton! Without your help, this story would not have been half as fun!
Until next time, Happy Reading!