Chad's Plan
on
April 10, 2020
at
11:14 PM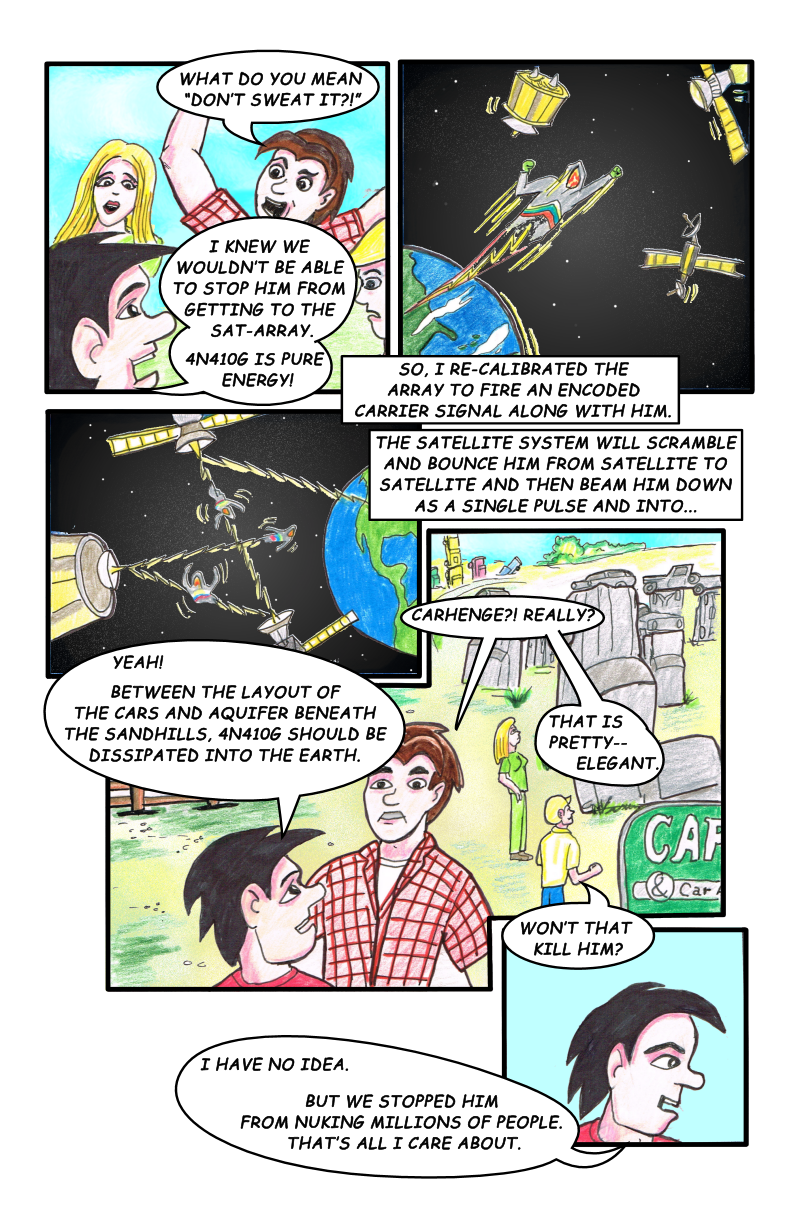 The Penultimate Page, ladies and gents! And we bid farewell to Alliance, NE at the site of the roadside wonder that is Carhenge. I can't tell you all how pleased I am with this page. It has been in my head for a couple of years now, and just seeing it laying out on the Internet is a real joy.
Man, I love Carhenge.
Art by Rolf Gerdau, Words by Rhys. Cortland created by Matt Johnson.